About Sovereign Grace Church
"A Church passionate about knowing, applying & proclaiming the glorious Gospel of Jesus Christ"
This was the vision and burden of Dave Taylor when he moved with his family from Wales to Sydney in order to plant Sovereign Grace Church Sydney. Sovereign Grace Church was officially launched in September 2010 and though we've grown since then, our vision and values have remained the same.
We are a church that lives and breathes the Gospel of Jesus Christ. We believe that he came for undeserving sinners just like us and we are fuelled by faith in his sovereign power to change lives. We've experienced first hand the Gospel's power to change as we continue to see hearts come to life in a knowledge and love for Jesus Christ within our church. And because of what we've seen, we are a church that is passionate about taking the Gospel out - to our local communities, our city, our nation and our world - we want everyone to hear about him!
Our Family of Churches
Sovereign Grace Church is part of Sovereign Grace Churches, a family of churches passionate about advancing the Great Commission through church planting and equipping local churches. Sovereign Grace was founded in 1982 out of Covenant Life Church in Gaithersburg, Maryland and was originally known as People of Destiny International, but changed its name to Sovereign Grace in 2003.
Our churches are Gospel–centred (i.e. evangelical), Reformed, and charismatic, consisting of about 80 churches internationally. While most of these churches are in the U.S.A., there is a growing number internationally including South America, Western Europe, Eastern Africa and Eastern Asia. In all, Sovereign Grace partners to varying degrees with pastors and church–planting networks in 31 countries.
Our Church Plant
On September 1st 2019, we ordained Riley Spring and sent him out with a brave team to plant Sovereign Grace Church Parramatta! This was the dream that we had when we first begun and we are thankful to God for how He has brought it all together. We now are partnering together building Sovereign Grace Churches Australia.
Scripture presents the all-glorious, triune God as the source and end of all things, sovereignly working all things according to His will, including our salvation, to display His immeasurable grace and glory. God's sovereign grace in salvation humbles us, fills us with gratitude, and compels us to worship Him and share the message of His grace with all people.
We believe that the gospel - the good news of God's saving activity in Jesus Christ - is the pinnacle of His redemptive acts, the centre of the Bible's story, and the essential message for our faith, life, and witness. We are committed to preaching the gospel, singing the gospel, praying the gospel, and building our church upon the gospel. Our ultimate hope in all that we do is not our plans and labours, but the perfect life, substitutionary death, victorious resurrection, and glorious ascension of Jesus Christ.
With the outpouring of the Holy Spirit at Pentecost, God's purpose to dwell among His people entered a new era. We believe the Holy Spirit desires to continually fill each believer with increased power for the Christian life and witness, including the giving of His supernatural gifts for the building up of the church and for various works of ministry in the world.
We believe that the unity for which Jesus prayed among His people should find concrete expression among believers and churches. To that end, we're truly committed to "doing life" together.
Our gospel-centrality entails not only treasuring the gospel personally but sharing it passionately. The risen Christ commissioned His church to make disciples of all nations. We believe that commission falls to us and to all believers, and so we are eager to pursue this mission, relying fully on the Holy Spirit, to see the gospel proclaimed and more churches planted throughout the world, so that God may be glorified among every tribe, language, people, and nation.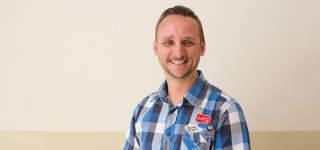 Lead Pastor
Dave moved to Sydney from the UK in June 2010 to become our Lead Pastor and plant Sovereign Grace Church. Dave is married to Emma, has five children, and is passionate about the good news of Jesus Christ and seeing it spread throughout Sydney, Australia and the World.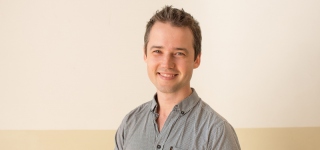 Pastor
Brendan is a Pastor at Sovereign Grace, oversees all things mission and biblical studies, and assists Dave in the ongoing preaching roster. Brendan works part time as a Physiotherapist, is married to Charlotte and together they live in Waitara.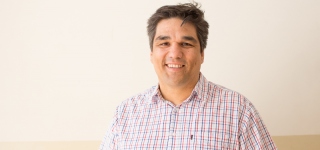 Pastor
Patrick serves as a Pastor at Sovereign Grace and oversees our growing community life ministries. Patrick is married to Meg and together they live with their seven children in Wahroonga.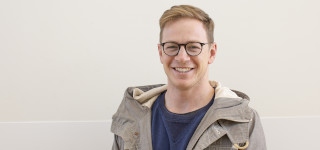 Pastoral Intern
Simon teaches PDHPE and oversees the student leadership and community services program at Barker College, and has recently commenced a Pastoral Internship. Simon is married to Michelle and lives in Westleigh with their three daughters.
Administrator / Pastoral Resident
Glen joined our leadership team in 2019 after moving to Sydney from Dubai with his wife Donita and their 6 kids. Glen is originally from Sydney but has spent the last 18 years living in the Middle East. Prior to joining our team Glen was serving as a pastor at Redeemer Dubai.
Executive Assistant
Andrew works four days a week running a business in Financial Advice and Funds Management and then serves one day a week as Executive Assistant to Dave Taylor. He lives in Wahroonga with his wife Katrina and their two small children.
Finance & Legal
Oliver works full time as a Chartered Accountant and serves on our board of directors. Married to Janelle he is passionate about the gospel and serves us in all things finance and legal.
SG Kids
Janelle is an experienced teacher who was a part of our initial church plant team in 2010. She is married to Oliver, leads our kids ministry, and is passionate about kids coming to know Jesus.
Titus 2 - Women's Ministry
Emma is married to Dave, works full time as a Mum and recently completed a diploma in Biblical Counselling. Emma is passionate about helping women grow in their love for Jesus.
Titus 2 - Women's Ministry
Meg is married to Patrick and works full time as a mum caring for their seven children. Meg is passionate about women growing in their love for Jesus and assists Emma in leading our women's ministry..
Church Life
Michelle is married to Simon, is a mum of three girls, and is currently teaching in university and completing her PhD in Education Studies. Michelle is passionate about what it is to know and follow Jesus in daily life and to that end, she serves in a whole variety of different ways in Sovereign Grace.