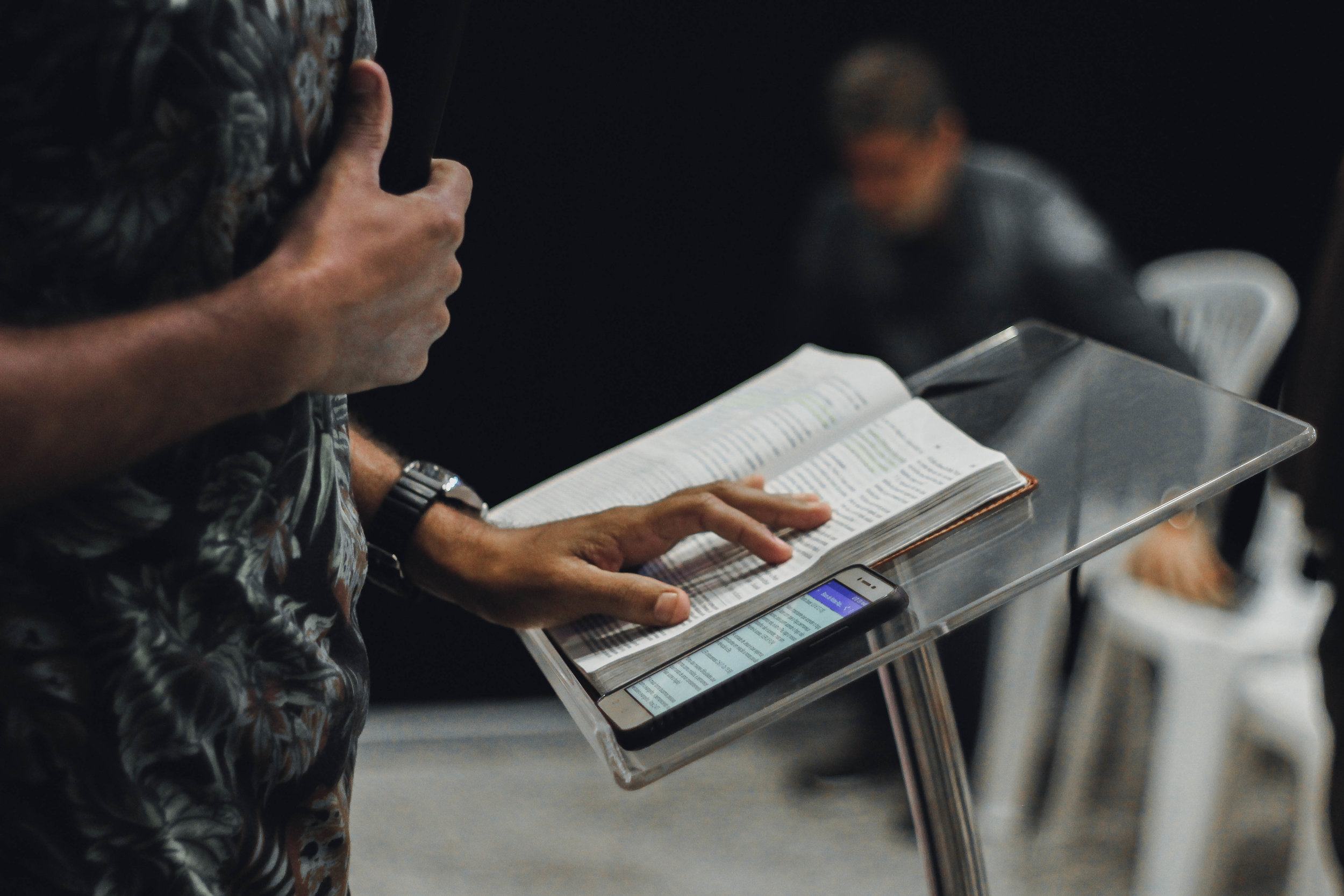 Why we don't stop at "knowing" the Gospel
At Sovereign Grace we don't want to stop with knowing lots of things about God but we want to allow the truth of God's word to mould and shape us.
In the Bible we learn that you can know a lot about God but still have an unregenerate and cold heart that is full of self–righteousness. Probably the best known example of this are the Pharisees, the right-wing religious conservatives of Jesus' day. They knew the law down to the tee, they frequently attended synagogue and the temple, they prayed and fasted. Yet Jesus says,
"Woe to you, scribes and Pharisees, hypocrites! For you are like whitewashed tombs, which outwardly appear beautiful, but within are full of dead people's bones and all uncleanness. So you also outwardly appear righteous to others, but within you are full of hypocrisy and lawlessness." (Mt 23:27–28)
We need much more than simple "knowledge" of God's word. The Pharisees had knowledge of God's word but the word had not impacted their lives and so they were hypocrites. Outwardly looking beautiful but inwardly rotten.
Thankfully the Gospel is a message of life.
"And you were dead in the trespasses and sins in which you once walked […] But God, being rich in mercy, because of the great love with which he loved us, even when we were dead in our trespasses, made us alive together with Christ—by grace you have been saved…" (Eph 2:1–2, 4–5)
We were dead in our sins. Completely unable to choose the things of God and following our own sinful desires. But God made us alive with Christ! He has freed us from our bondage to sin and resuscitated our spiritually cold, dead hearts. Now, equipped with Spiritually living hearts, we are free as Christians to live for Christ. Paul puts it this way,
"Let not sin therefore reign in your mortal body, to make you obey its passions. Do not present your members to sin as instruments for unrighteousness, but present yourselves to God as those who have been brought from death to life, and your members to God as instruments for righteousness." (Rom 6:12–13)
God in and through the Gospel has raised us from the dead. Therefore, we shouldn't go wild with sin but rather try and live as we are: the spiritually alive!
Similarly, God's word shows us how to live for Christ.
"Whoever has my commandments and keeps them, he it is who loves me. And he who loves me will be loved by my Father, and I will love him and manifest myself to him." Judas (not Iscariot) said to him, "Lord, how is it that you will manifest yourself to us, and not to the world?" Jesus answered him, "If anyone loves me, he will keep my word, and my Father will love him, and we will come to him and make our home with him. Whoever does not love me does not keep my words. And the word that you hear is not mine but the Father's who sent me." (Jn 14:21–24)
A Christian is not only a person who has made Jesus Christ their Lord and Saviour but someone who has come to love Him. Similarly, in this passage Jesus Christ informs us that a mark of people who love him is obedience to his commandments. Therefore as Christians we look to the Scriptures to learn more about our Lord and what pleases him.
God's word, however, reveals more than just how to please God, it reveals aspects of our lives that need to change. One of the messages of Scripture is that sin is deceitful (Heb 3:12–13) and that it can harden our hearts and blind us to its presence in our lives. Thankfully God's word reveals to us our sin like a mirror does dirt on the face. As James writes,
"Know this, my beloved brothers: let every person be quick to hear, slow to speak, slow to anger; for the anger of man does not produce the righteousness of God. Therefore put away all filthiness and rampant wickedness and receive with meekness the implanted word, which is able to save your souls. But be doers of the word, and not hearers only, deceiving yourselves. For if anyone is a hearer of the word and not a doer, he is like a man who looks intently at his natural face in a mirror. For he looks at himself and goes away and at once forgets what he was like.But the one who looks into the perfect law, the law of liberty, and perseveres, being no hearer who forgets but a doer who acts, he will be blessed in his doing." (Js 1:19–25)
James says the person who listens to the word but does not act is like a man who looks in the mirror and sees muck all over his face yet leaves without making any changes. That's why at Sovereign Grace we don't simply want to stop at "knowing the Gospel", rather, we want to allow God's Word to reveal the "muck on our faces".