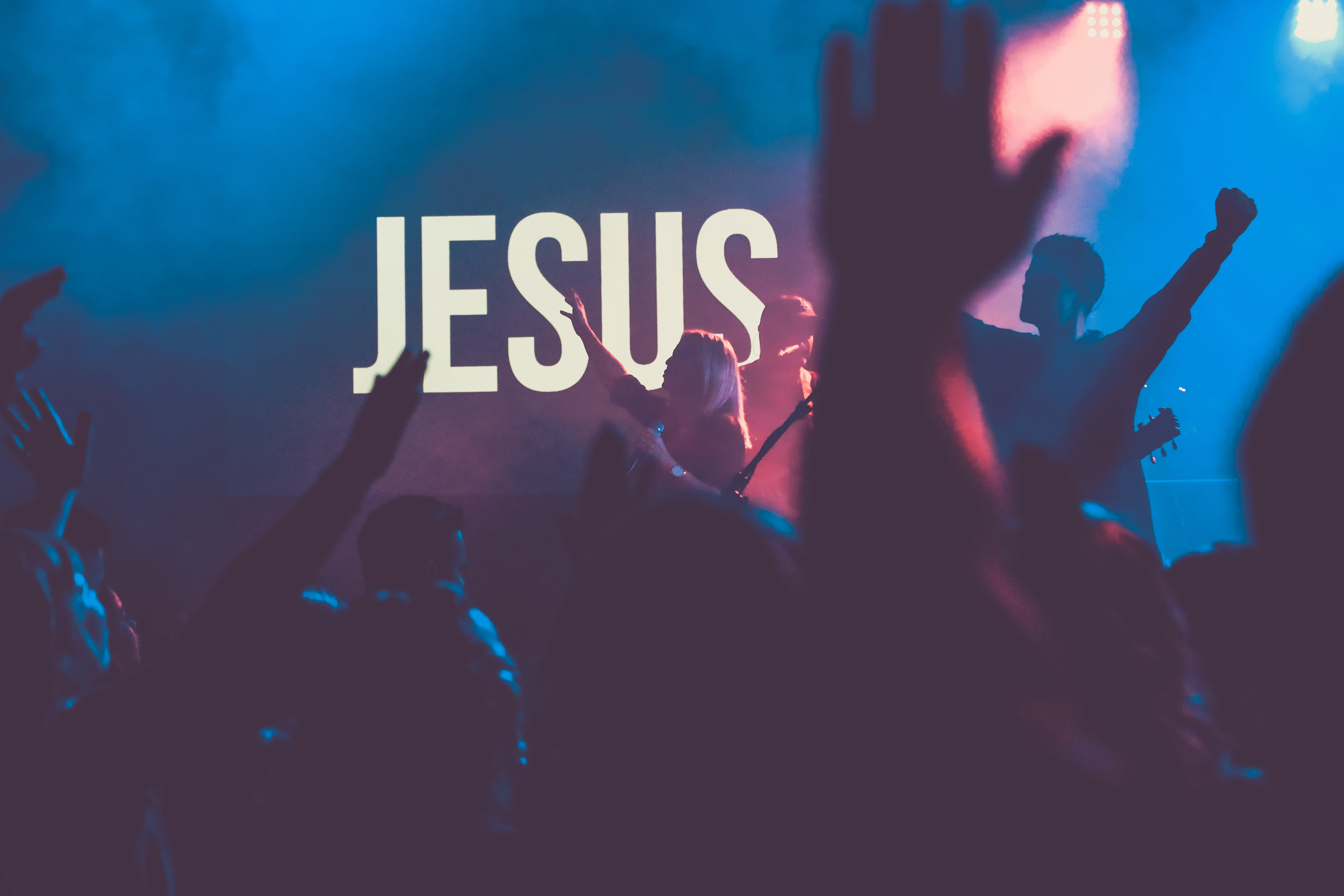 Why we love the lost
If you come and join us on a Sunday, you'll quickly find that Sovereign Grace is a church that is passionate about telling people about Jesus. He's saved us, continues to change us and so we love nothing more than sharing with others about him!
We are a church that is passionate about loving the lost. It's an absolute non-negotiable for us and something we ask our members to commit to. Here are four reasons why…
1. Because Our Neighbours Are Perishing
The Bible doesn't pull any punches when it describes the natural state of mankind. We are facing imminent destruction and death. The prophet Ezekiel describes it this way,
"Behold, all souls are mine; the soul of the father as well as the soul of the son is mine: the soul who sins shall die." (Ezekiel 18:4)
God says to his people who have forsaken him for idols and forsaken his laws for injustice, oppression and murder that their soul, their "life essence", belongs to him. Therefore, since God has made us and rightfully owns us, when he says, 'the soul who sins will die', he means that he will destroy the one who rejects his rule!
Indeed, the plight of those who have rejected Christ is nothing short of horrific! Those who reject his free gift of grace stand condemned, doomed to face eternal judgement in hell. Paul writes to the Thessalonians,
"This is evidence of the righteous judgment of God, that you may be considered worthy of the kingdom of God, for which you are also suffering— since indeed God considers it just to repay with affliction those who afflict you, and to grant relief to you who are afflicted as well as to us, when the Lord Jesus is revealed from heaven with his mighty angels in flaming fire, inflicting vengeance on those who do not know God and on those who do not obey the gospel of our Lord Jesus. They will suffer the punishment of eternal destruction, away from the presence of the Lord and from the glory of his might, when he comes on that day to be glorified in his saints, and to be marvelled at among all who have believed, because our testimony to you was believed." (2Thess 1:5–10)
God's justice demands that he repay those who are responsible for evil in this world. Apart from Christ Jesus the only possible result of facing God's justice is eternal suffering in hell! How will they know the good news of the Gospel without someone telling them (Rom 10:14)?? At SGCS we want to proclaim the Gospel because our neighbours are perishing!
2. Because Christ Loved Us
The Bible teaches us that we were completely and utterly dead in our trespasses and sins. That is, we were completely in bondage to our passions and desires, unable to do anything but reject God and follow the lusts of our own hearts.
"And you were dead in the trespasses and sins in which you once walked, following the course of this world, following the prince of the power of the air, the spirit that is now at work in the sons of disobedience—among whom we all once lived in the passions of our flesh, carrying out the desires of the body and the mind, and were by nature children of wrath, like the rest of mankind." (Eph 2:1–3)
However, despite the fact that we were spiritually dead and facing eternal judgement, God sent his precious Son Jesus Christ as a substitutionary sacrifice in our place. God sent his one and only Son to die in the place of those who deserve death!! This is scandalous grace!
"But God, being rich in mercy, because of the great love with which he loved us, even when we were dead in our trespasses, made us alive together with Christ—by grace you have been saved— and raised us up with him and seated us with him in the heavenly places in Christ Jesus, so that in the coming ages he might show the immeasurable riches of his grace in kindness toward us in Christ Jesus." (Eph 2:4–7)
Indeed, we get a glimpse of God's compassion towards sinners like us in the life of Jesus Christ. Look at the following example from Matthew's gospel,
"And Jesus went throughout all the cities and villages, teaching in their synagogues and proclaiming the gospel of the kingdom and healing every disease and every affliction. When he saw the crowds, he had compassion for them, because they were harassed and helpless, like sheep without a shepherd. Then he said to his disciples, "The harvest is plentiful, but the labourers are few; therefore pray earnestly to the Lord of the harvest to send out labourers into his harvest." (Mt 9:35–38)
We should see ourselves in this narrative from Matthew's gospel. We were helpless and like sheep without a shepherd when Christ had compassion on us! Yet the narrative does not end with compassion alone, notice what Christ does in response … he asks his disciples to pray for labourers!! That is, Jesus asks his disciples to pray for people to proclaim the Gospel to those who are lost! At SGCS we want to proclaim the Gospel because of the scandalous Grace Christ has extended to us!
3. Because Christ Commands Us.
As Christians, our calling to proclaim the Gospel does not end with following the example of Christ, our Lord Jesus takes it one step further and commands us to take his Gospel out! In Matthew's Gospel, after Jesus has been raised from the dead he appears to his disciples and tells them,
"All authority in heaven and on earth has been given to me. Go therefore and make disciples of all nations, baptising them in the name of the Father and of the Son and of the Holy Spirit, teaching them to observe all that I have commanded you. And behold, I am with you always, to the end of the age." (Mt 28:18–20)
Jesus receives all authority from his Father and his response is not to go on a solo mission to preach the Gospel and save the world. Rather, he commands his disciples to go and do his work in the world, making the nations into his disciples. This is Gospel partnership in its truest sense: Jesus commanding his disciples to go (v19) while at the same time promising his presence with them (v20). At Sovereign Grace we're committed to proclaiming the Gospel because Christ commands us!
4. Because Proclaiming Is Praise.
When we love something or someone, the most natural thing to do in response to our love is to praise it! We tell people about it! If you love sport, or holidays, or art or music or exercise you will naturally find yourself telling others about it! C.S. Lewis puts it this way,
"Just as men spontaneously praise whatever they value, so they spontaneously urge us to join them in praising it: "Isn't she lovely? Wasn't it glorious? Don't you think that magnificent?" The Psalmists in telling everyone to praise God are doing what all men do when they speak of what they care about. […] I think we delight to praise what we enjoy because the praise not merely expresses but completes the enjoyment; it is its appointed consummation. It is not out of compliment that lovers keep on telling one another how beautiful they are; the delight is incomplete till it is expressed." –C.S. Lewis
When we truly love or enjoy something, expressing our love to others increases our joy! In light of this truth, we should expect that Christians who have received the good news of Jesus Christ will continually speak about him! Why? Because the Gospel is the greatest, most joy–producing, life–giving news ever told!
To know the God of the Bible is to be moved to praise him for he is perfect love, mercy, justice, goodness, wisdom, strength and peace!! And this is exactly what we see when Jesus arrives in the New Testament… people respond with praise! In Luke's Gospel Elizabeth praises him (Lk 1:40–45), Mary praises him (Lk 1:46–55), Zechariah praises him (Lk 1:68–79), the angels praise him (Lk 2:14), Simeon praises him (Lk 2:29–32) and Anna praises him (Lk 2:37–38) and this was just at his birth!
After Jesus' death, resurrection and ascension the disciples immediately praise him, taking their praise publicly to the temple (Lk 24:52–53). Indeed this example carries on in the book of Acts where the disciples almost immediately get to work preaching the Gospel (2:14–41) and meeting regularly in the temple they praise him (Acts 2:46–47; 5:41–42)!
Why all this talk of praise? Because proclaiming the Gospel in its simplest form is an expression of praise. Consider this example from the book of Acts:
"Then they left the presence of the council, rejoicing that they were counted worthy to suffer dishonour for the name. And every day, in the temple and from house to house, they did not cease teaching and preaching that the Christ is Jesus." (Acts 5:41–42)
Time and time again in the book of Acts we see that praise and proclaiming the Gospel occur side by side (cf. Acts 2:46–47; 4:18–21). In the same way, at Sovereign Grace we want to proclaim the Gospel because we love praising Jesus Christ! He has transformed our lives and so we want everyone to know about him!!